Integrate 120+ ecommerce and advertising channels
View actionable insights across your entire portfolio
No configuration or additional visualisation software required
Save hours on reporting and analysis tasks every week
FEATURE SPOTLIGHT
Our most popular features with professional agencies
Trusted By 175+ Agencies And Aggregators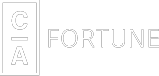 OUR DIFFERENCE
A single platform to manage performance.
That's Amazon, Walmart, Shopify and 125+ marketplaces globally.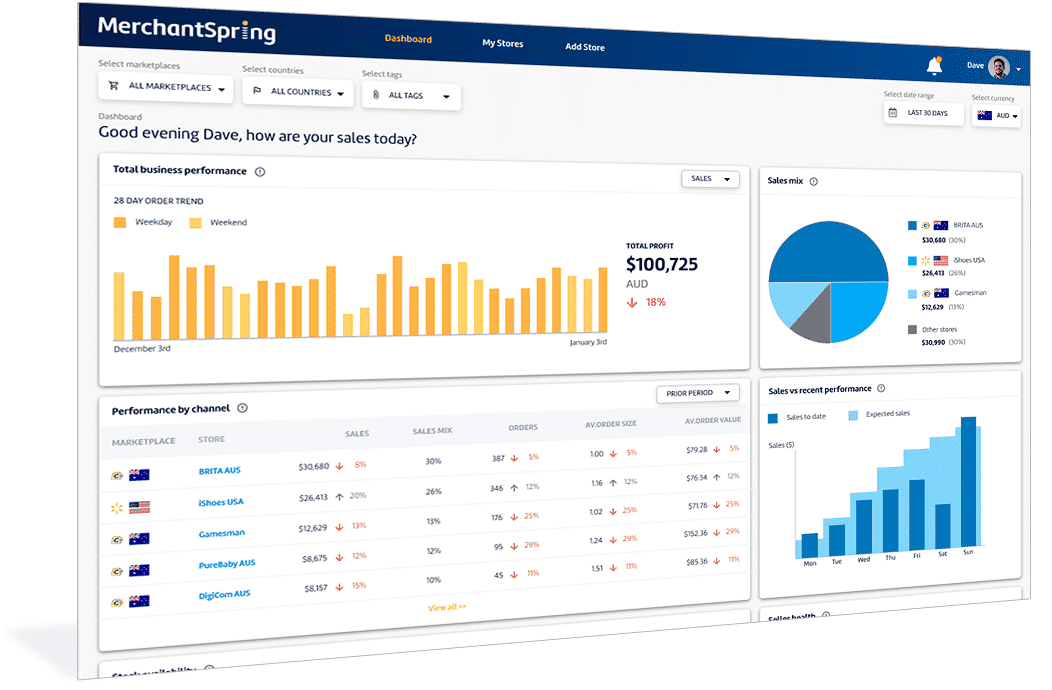 Sell smarter, everywhere
Marketplace Manager can connect and optimise your store conversion rates, search rankings and listing performance everywhere that matters.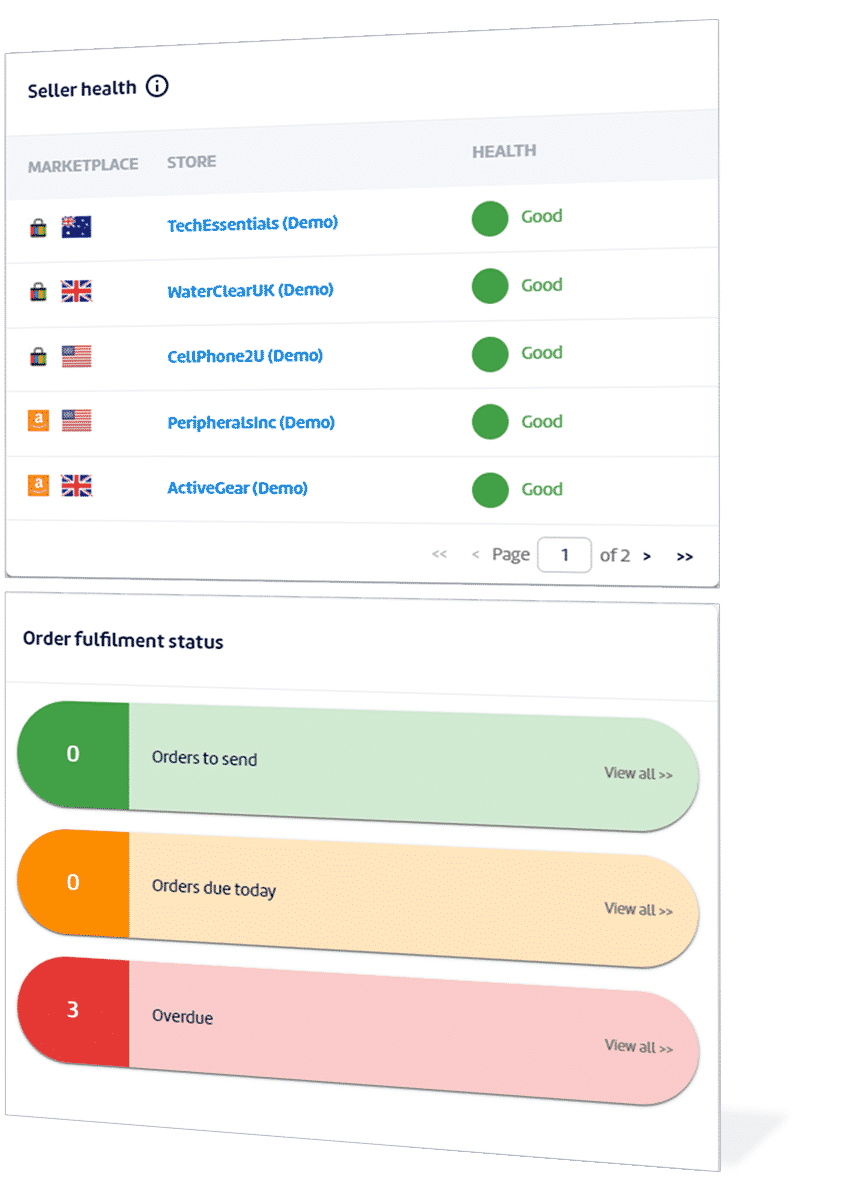 Operational health metrics
Track and manage all your key store and seller health metrics. Prevent being downgraded and boost your rankings and overall buyer experience.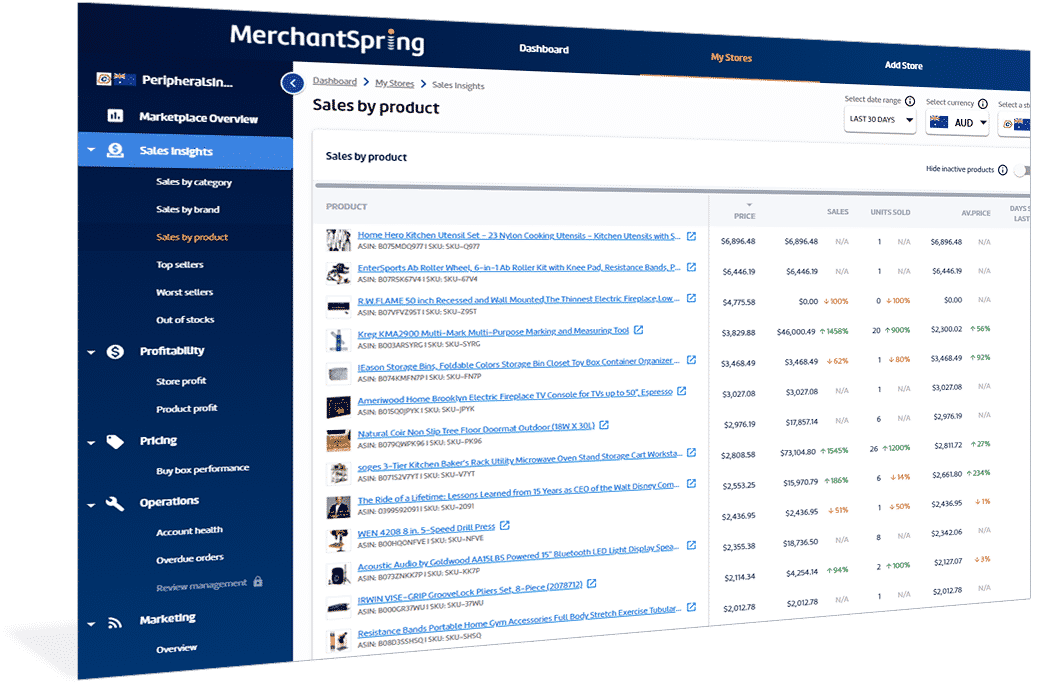 Deeper marketplace insights
Uncover new sales drivers with fast access to the insights not available within Amazon, eBay or Shopify.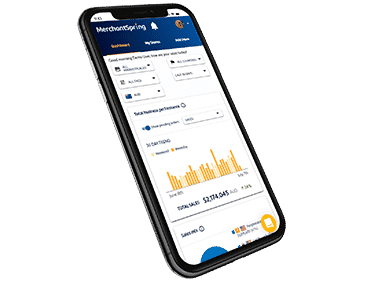 Track everything, wherever you are
Monitor your sales trends, listing quality and traffic conversion rates when you're on the move with a seamless mobile experience and notification centre.
Enterprise-grade reporting and analytics delivered with ease
120+
ecommerce platforms linked in seconds
13,000
Seller Accounts Connected
4 hrs saved
per account manager every week
5M
Data points refreshed
Seller Testimonials
My team LOVES the system. It is exactly what we needed. We've been focused on monitoring the store health, active inventory, and total portfolio-wide revenue. This solution solved all of those.
Merchant Spring should be the first thing you look at in the morning and the last thing at the end of the day. The compiled actionable data it displays will show you the next steps you should do to maintain your sales.
This solution makes multiple account management so easy. Being able to see sales trends, monitor store health and keep track of inventory levels in one system saves so much time.
"We have switched to MerchantSpring for all our Vendor reporting. The reports are much more intuitive than anything else on the market. It was a no-brainer for us."
"Vendor reporting has always been a point of frustration for us as an agency. MerchantSpring has transformed the speed and accuracy of our reporting and is having a huge impact on client satisfaction and team effectiveness"
MerchantSpring was exactly what we needed here at Brandsom to easily manage multiple clients on a variety of marketplaces. We use MerchantSpring to get a full overview of how our clients are performing, this saves us a lot of time every day.
"With the help of MerchantSpring, our agency has saved hours of time from tedious data entry for our client reporting. We have never been able to track Vendor sales and POs as accurately before!"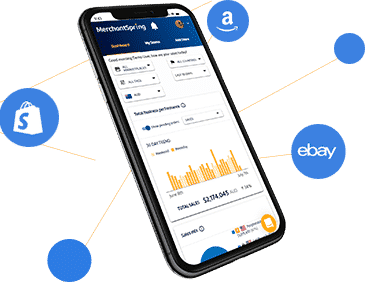 Interested in a product demo?
Learn how MerchantSpring can help you streamline the insights and reporting for your ecommerce portfolio.