Integrate more than 120 e-commerce marketplaces and advertising channels
View sales, traffic, conversion, pricing, and inventory insights across your entire portfolio
Connect swiftly.
No configuration or additional visualisation software required
Eliminate manual reporting and analysis and save hours every week
CORE FEATURES
7 Interconnected Modules =
Comprehensive Multi Channel Marketplace Analytics
Traffic & Conversion
Identify consumer behavior at the channel and individual SKU level.
Measure uplift from content optimization.
Assess trends at daily granularity.
Sales Insights
Review sales by brand, category, or individual product level.
Configure custom product groups.
View linkages between operational constraints and sales velocity.

Accounting
Instantly access to your Profit and Loss statements.
Identify loss-making products and understand why.
Upload your expenses.

Operations
Track and understand your seller health.
Automate seller and product reviews.
Manage out of stock risks to avoid lost sales.

Pricing
Link your advertising channels, including Amazon DSP.
Evaluate performance with our extensive set of built-in metrics.
Compare performance over extended time periods.

Advertising
Monitor your buybox win-rate in real-time.
Understand price and category performance against competition.
Resolve listing quality concerns and suppressions.

Alerts
Receive

real-time notifications

so you can

make decisions quickly.

Negate potential adverse impacts to your performance.
Trusted By 175+ Agencies And Aggregators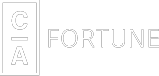 THE MerchantSpring EDGE
Intuitive, Fully Customisable Analytics Platform
Designed For Agencies, Investors, & Brands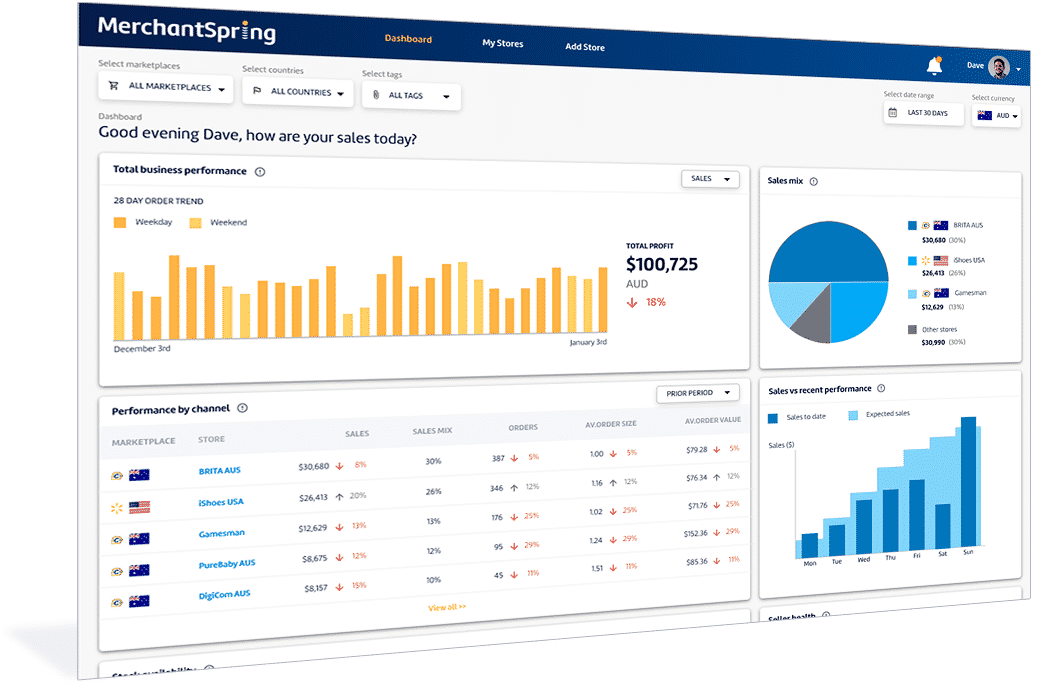 Streamline Operations Beyond Amazon
Connect Amazon Vendor, Seller, Walmart, Shopify, eBay, bol.com, and more. MerchantSpring plugs into over 120+ e-commerce, marketplace, and advertising channels. We enable portfolio analytics across multiple countries, currencies, and platforms.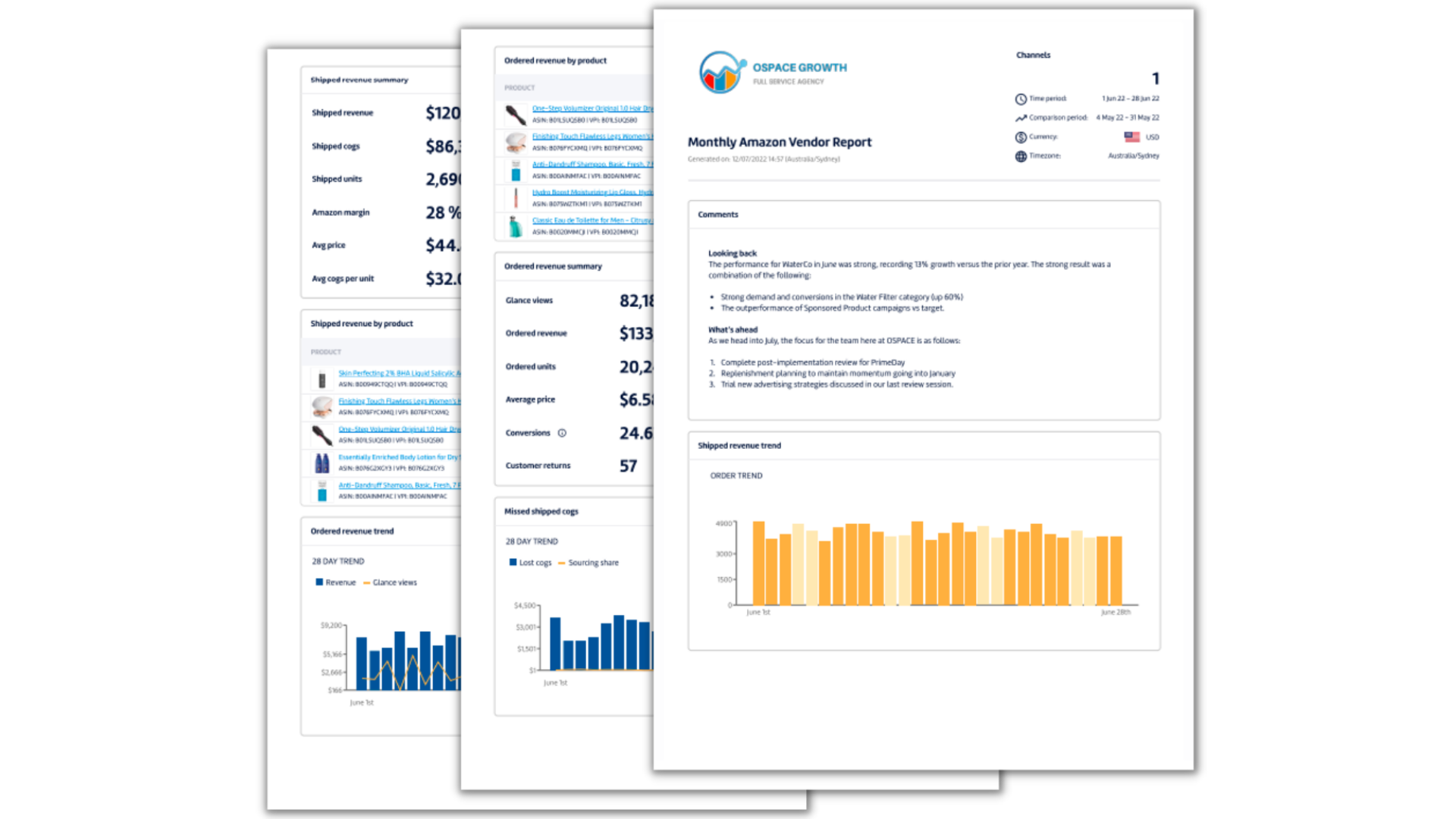 Configure & Schedule Accurate Statistics
Create highly customised reports with just a few clicks. Say goodbye to your end-of-month manual reporting cycle. Complete report generation and delivery within minutes with time-saving drag-and-drop features.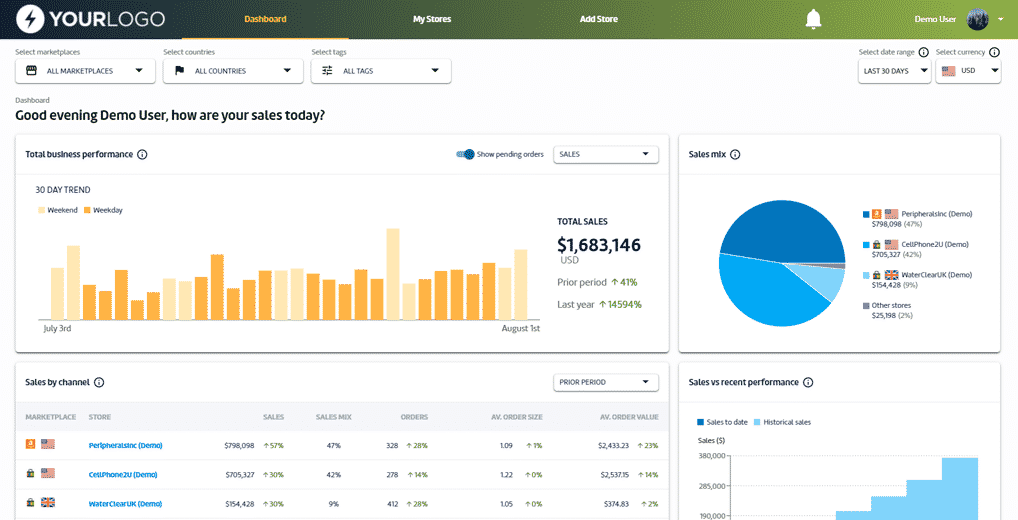 Elevate Brands with Extensive White-Labelling
Own the platform with your Amazon agency or any marketplace agency business persona. Client domains, brand styling, and custom layouts all work together to make it look like you built it.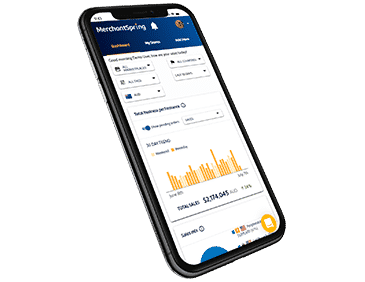 Update Stakeholders In Real-Time Via Multi-User Access
Deploy a client-access portal on your domain. Create branded logins for your team. Our flexible access framework accommodates different roles and access levels for clients and colleagues.
Unmatched Capability in Enterprise-Grade Reporting
120+
E-COMMERCE PLATFORMS LINKED IN SECONDS
13,000
SELLER ACCOUNTS CONNECTED
4 hrs saved
PER ACCOUNT MANAGER EVERY WEEK
5M
DATA POINTS REFRESHED
Votes of Confidence from Our Clients
My team LOVES the system. It is exactly what we needed. We've been focused on monitoring the store health, active inventory, and total portfolio-wide revenue. This solution solved all of those.
Merchant Spring should be the first thing you look at in the morning and the last thing at the end of the day. The compiled actionable data it displays will show you the next steps you should do to maintain your sales.
This solution makes multiple account management so easy. Being able to see sales trends, monitor store health and keep track of inventory levels in one system saves so much time.
"We have switched to MerchantSpring for all our Vendor reporting. The reports are much more intuitive than anything else on the market. It was a no-brainer for us."
"Vendor reporting has always been a point of frustration for us as an agency. MerchantSpring has transformed the speed and accuracy of our reporting and is having a huge impact on client satisfaction and team effectiveness"
MerchantSpring was exactly what we needed here at Brandsom to easily manage multiple clients on a variety of marketplaces. We use MerchantSpring to get a full overview of how our clients are performing, this saves us a lot of time every day.
"With the help of MerchantSpring, our agency has saved hours of time from tedious data entry for our client reporting. We have never been able to track Vendor sales and POs as accurately before!"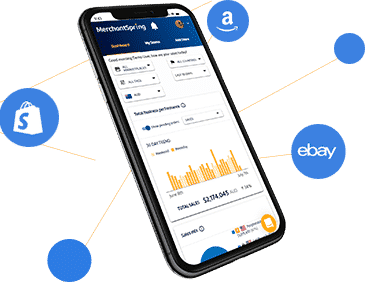 Learn more in our FREE product demo!
Witness first-hand how MerchantSpring can help you streamline insights and reporting for your e-commerce portfolio. Watch it LIVE!