Reduce time spent on seller admin
Increase profits at the product and account level

Connect unlimited Seller Accounts
Reduce seller admin
focus on selling activities
Feature Spotlight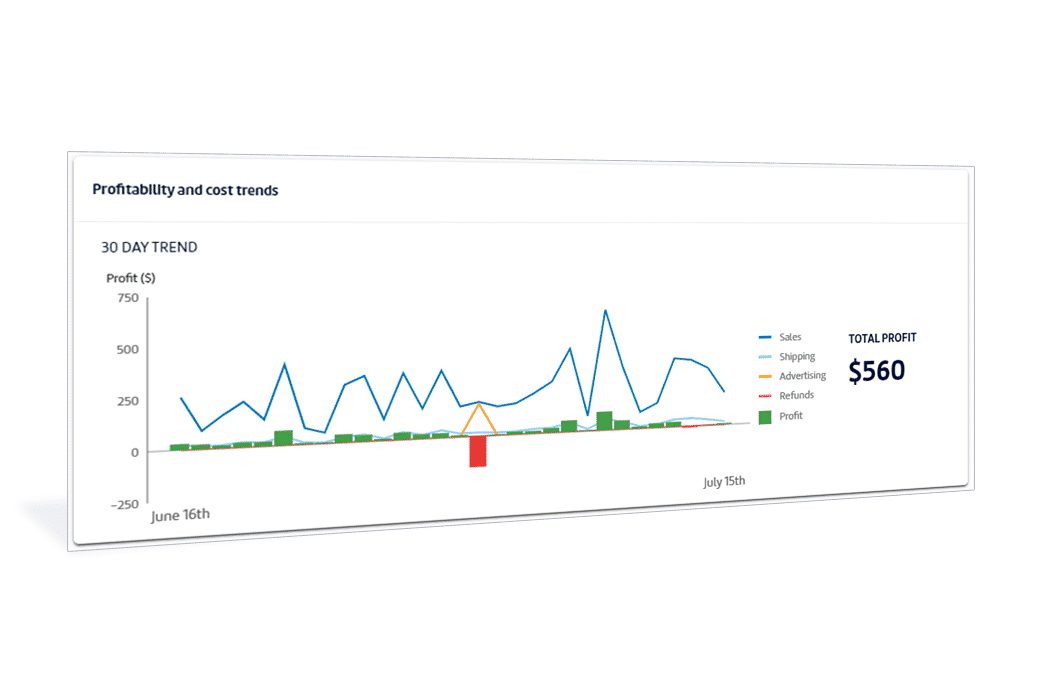 Live Profitability Dashboard
Identify your Amazon sales, costs, and profitability at a glance. Drill-down into Amazon Selling Fees, FBA Fees, Advertising Costs, Promo Discounts, Returns and 20+ P&L line items. Display information in the currency and time period of your choice.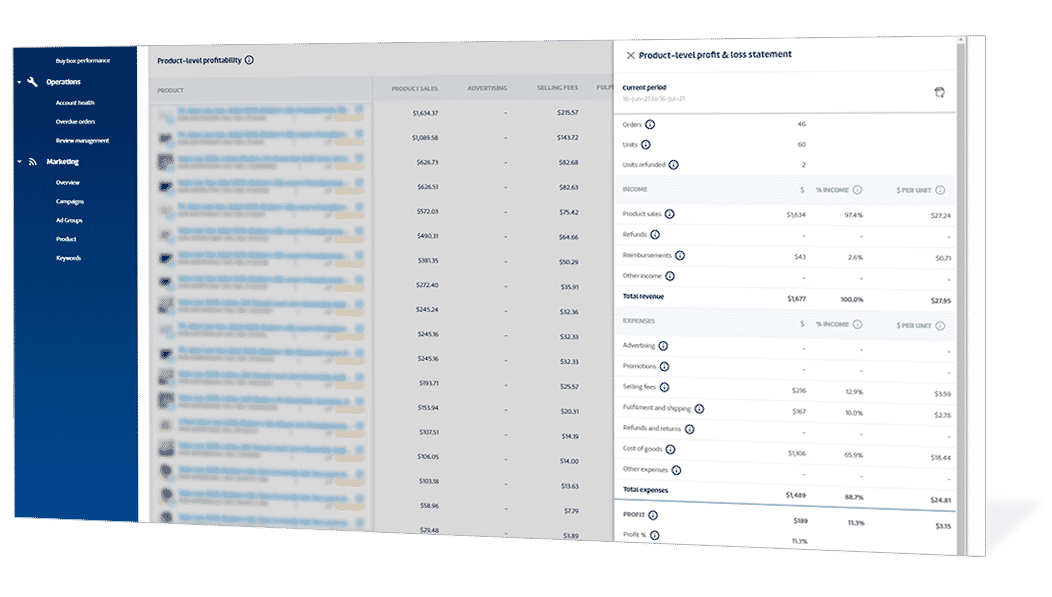 Accurate product profitability
Understand the true profitability including PPC costs of every ASIN and SKU across every Amazon Seller Account. Upload your own landed product unit costs in the currency of your choice. Provide shipping costs for Merchants Fulfilled SKUs.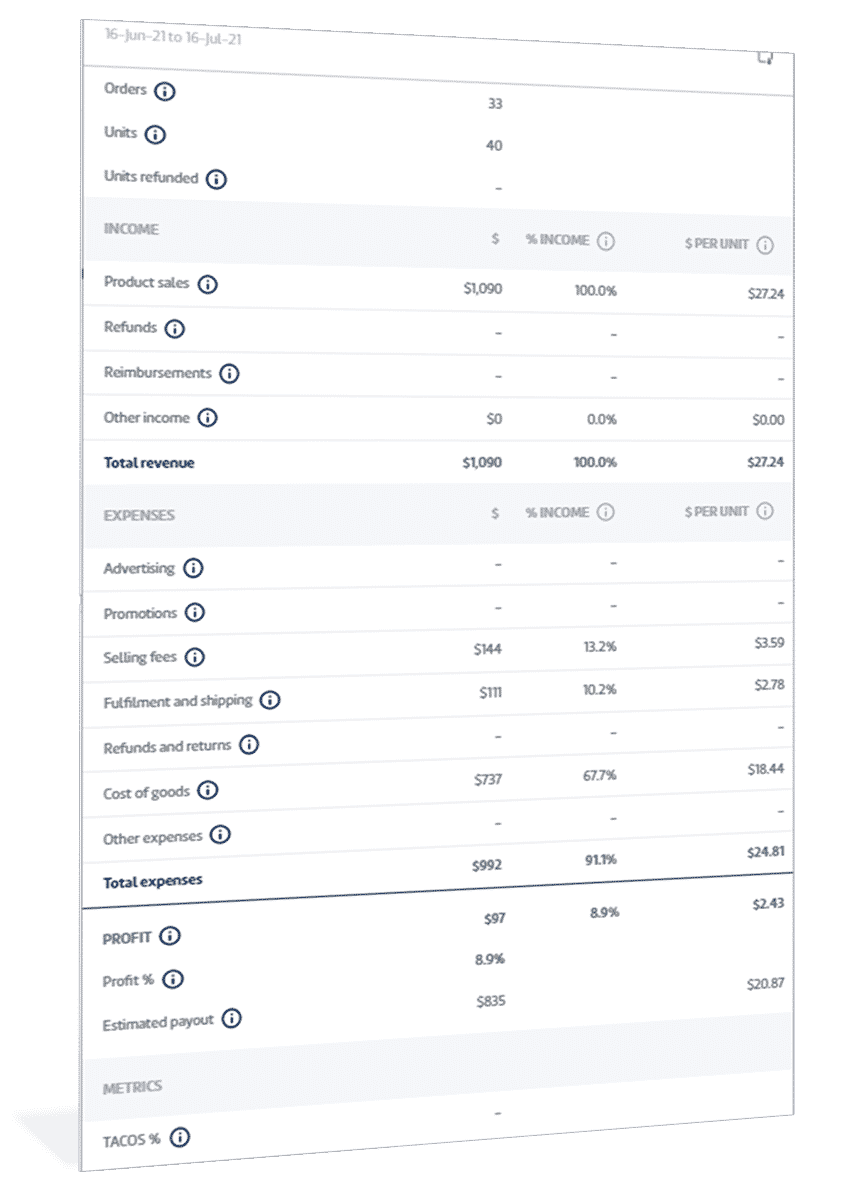 Full Profit and Loss Accounting
Industry-standard Profit & Loss statements ready to share with your accountant or Amazon FBA aggregator. View P&L statements at a product level, seller-account level, and brand level.
Toggle between total $, % revenue and unit costing economics for a better understanding.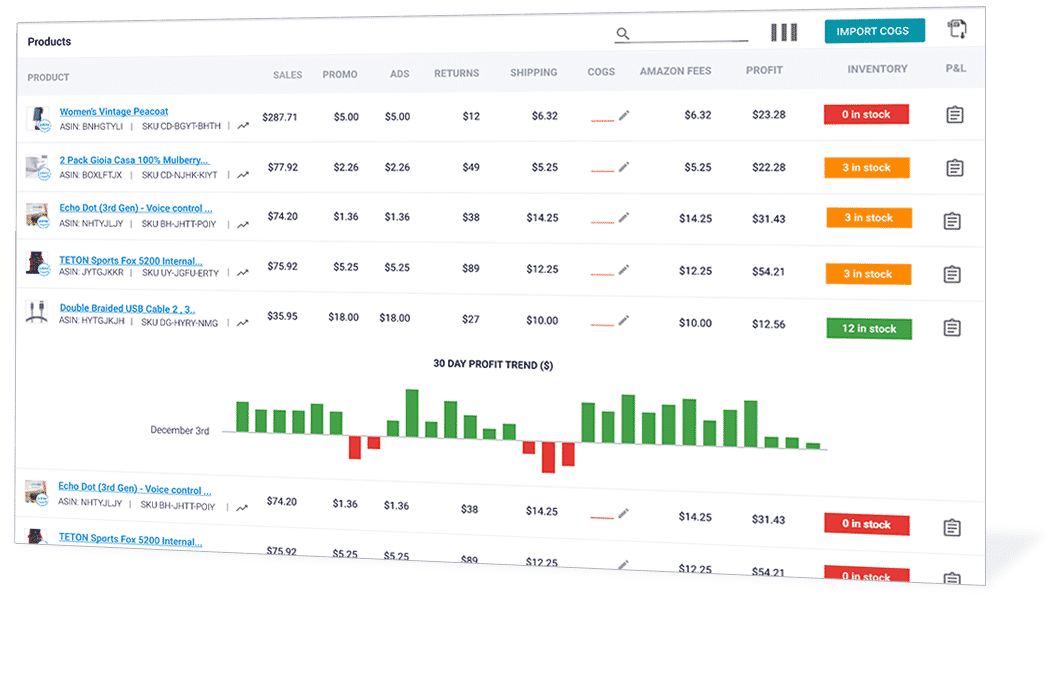 Profitability trends
View the profit trajectory at a product level and discover what cost drivers are contributing to your Amazon profitability trends.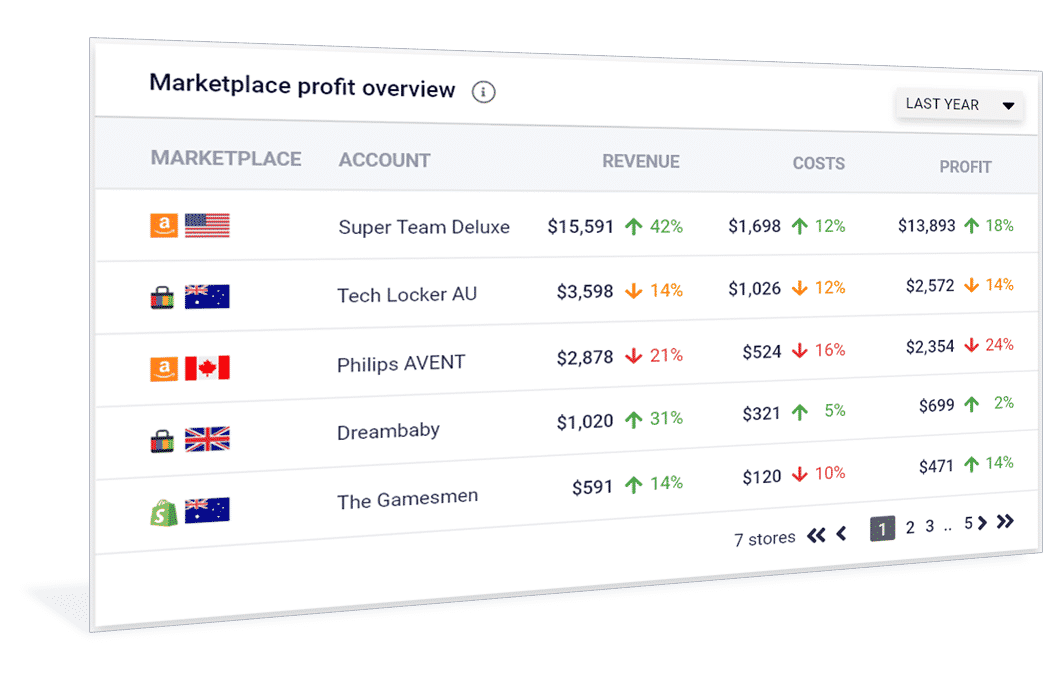 Optimise working capital
Understand which of your Amazon Seller Accounts drive your overall brand profitability.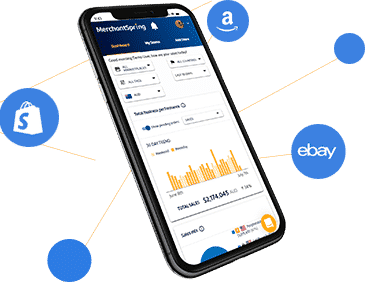 Activate Your Full-Feature Trial Now.
See how Marketplace Manager works for you.
Connect all your stores in seconds. All features included.
No credit card needed.