Manage 100+ stores on all top marketplaces
Uncover hidden sales
opportunities
Reduce seller admin focus
on selling activities
Reduce seller admin
focus on selling activities
Feature Spotlight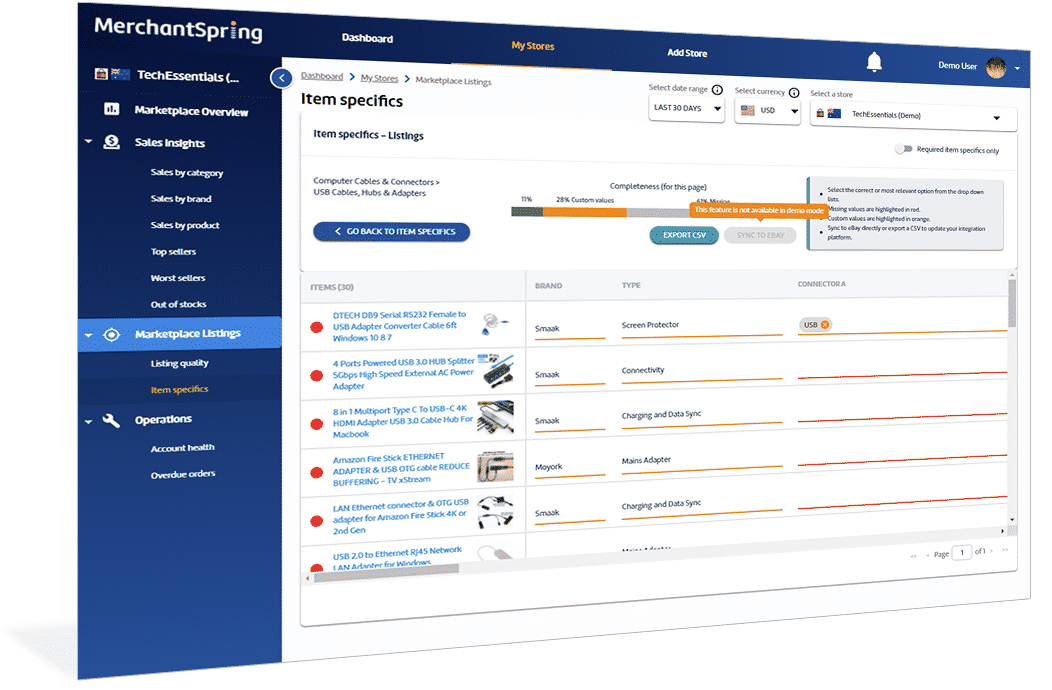 Save time with our easy-to-use grid editor
Work on multiple listings simultaneously with the most user-friendly editor on the market. Easily toggle between mandatory and optional item specifics. Use our handy dropdowns menus to populate the values eBay is looking for.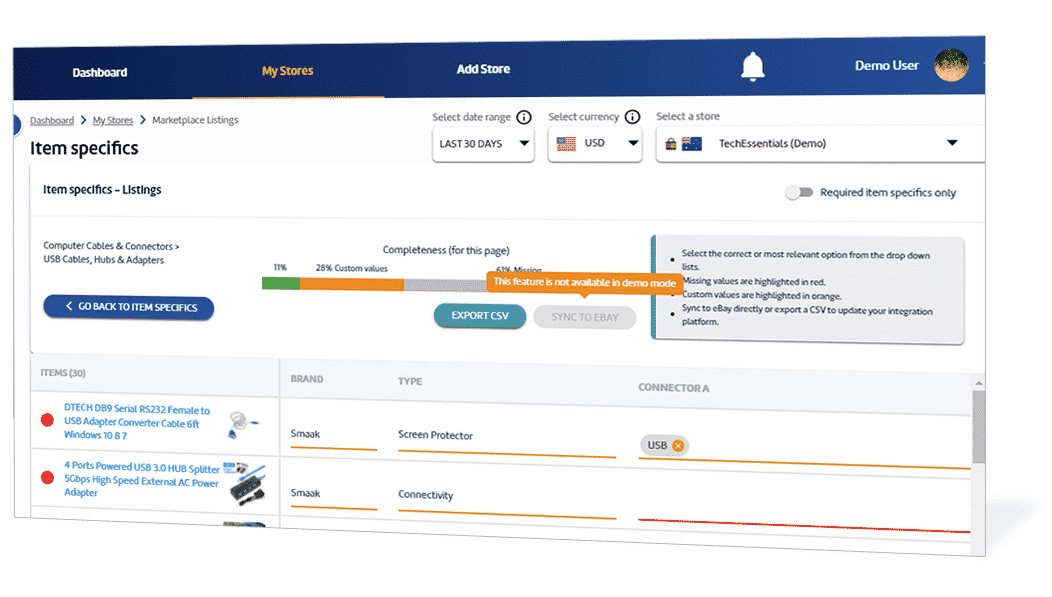 Item specific values for all eBay categories
We retrieve the latest item specifics and valid values directly from eBay on a daily basis so that you have the most accurate and up-to-date information at your fingertips.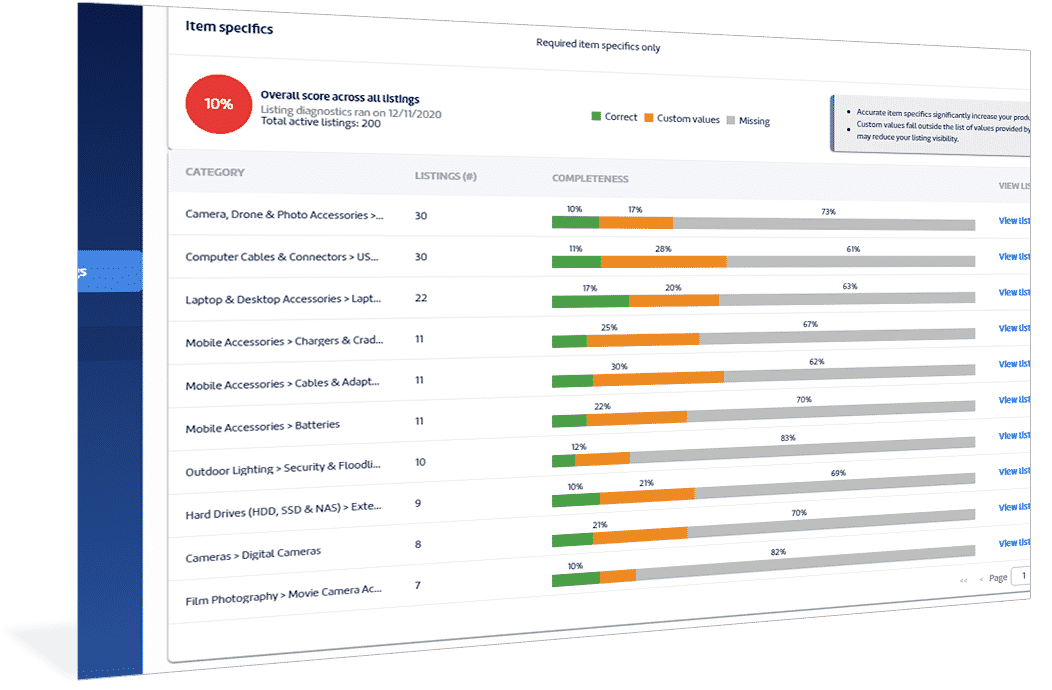 We'll show you where to start
Our item specifics scorecard provides an overview of completeness across your categories to quickly show which listings need the most work. Our completeness indicators update in real-time to show your progress along the way.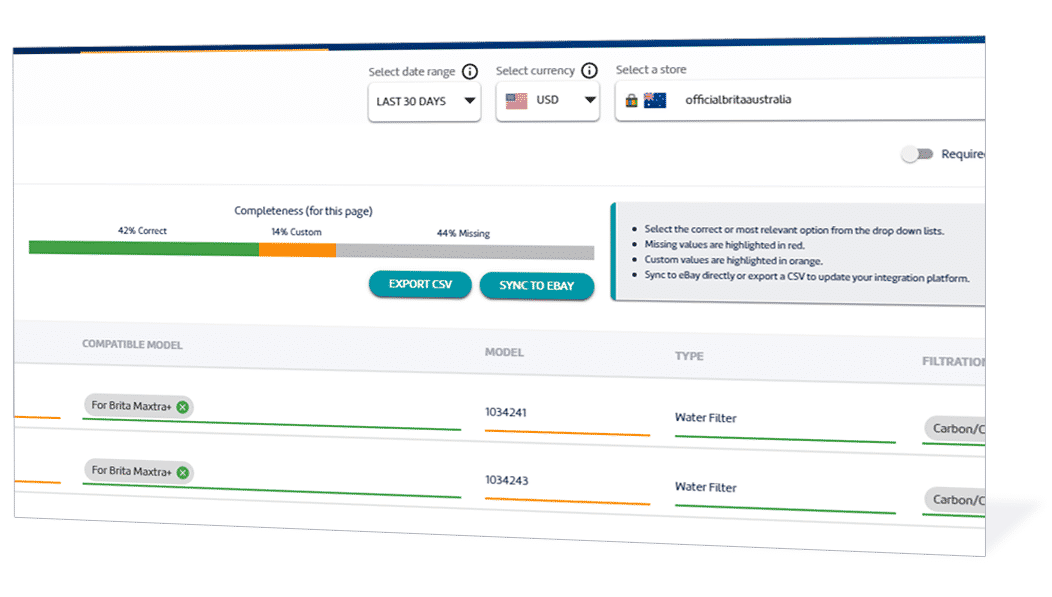 Upload to eBay directly or export to CSV
Choose from syncing your work directly to your eBay store or import it to your own ERP or PIM via our flexible CSV exports.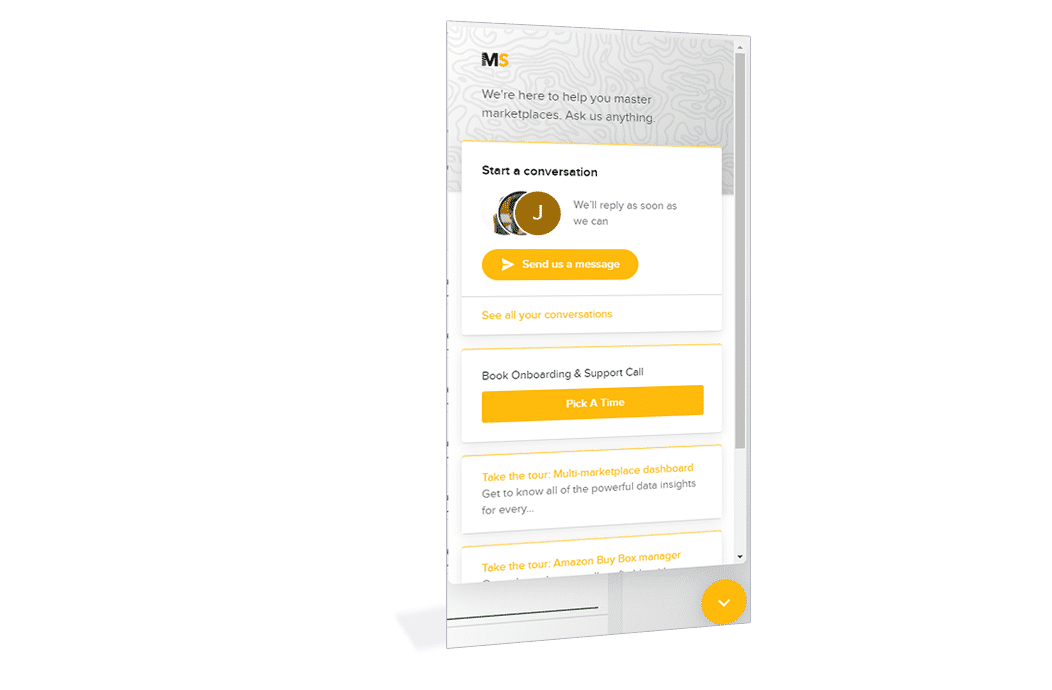 We have your covered
Our eBay-certified application connects to all eBay countries and platforms, including US motors. Our 24x7 support team is ready to assist you along the way.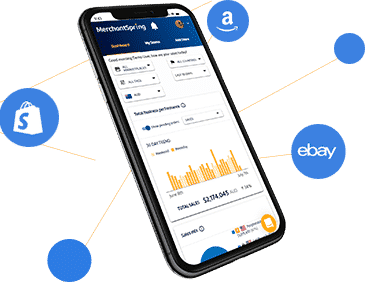 Activate Your Full-Feature Trial Now.
See how Marketplace Manager works for you.
Connect all your stores in seconds. All features included.
No credit card needed.